Photo of the Term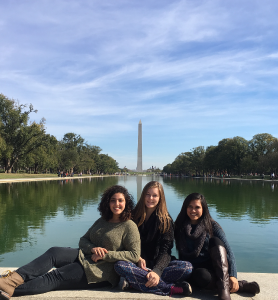 Ustina Ibrahim, UC Riverside
Click to view more photos.
Student Story: Cecily Swason, UC San Diego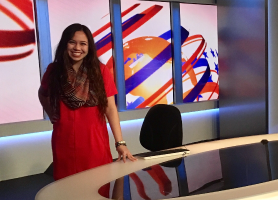 "Working at BBC World News America has been a dream. Through this internship, I learned about what goes into writing and televising high-quality news at one of the world's most important media companies. I watched producers and anchors as they dealt with second-by-second changes in information, script mishaps, and technical glitches. I shadowed British and American journalists, who gave me great insight about being a reporter. I interacted with important politicos and journalists throughout Washington, and candidly asked them about their personal opinions on the state of the country, world, and presidential election. Every day, I learned a new skill and grew as a professional. I couldn't have asked for a better experience!"
Cecily Swason recently graduated from UC San Diego with a double major in Political Science and Communications. This fall, she interned at the BBC World News, Washington Bureau. Her job duties included conducting research for news packages, clipping segments, runner during broadcasts, accompanied journalists to interviews and video shoots, and more. 
Read more Student Stories
Where Are They Now?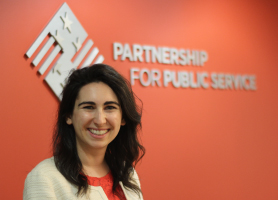 UCDC catches up with Brittney Vevaina, UC Berkeley '13. For more on Brittney, click on the picture above. For all UCDC alumni profiles, click for more.