Photo of the Week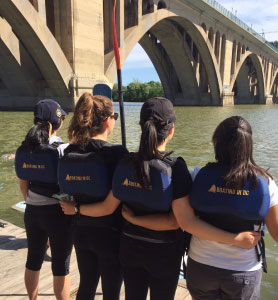 Loving the DC life! What's Work? Y'all stressed? Head down to the Potomac!
Graciella Maynetto, UCLA
Click to view more photos.
Student Spotlight: Rodrigo Mendez from UC Santa Cruz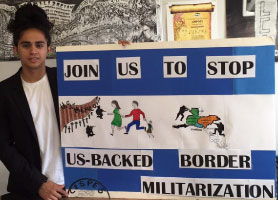 Rodrigo Mendez is a third year at UC Santa Cruz majoring in Politics, Latin America, and Latino Studies. As an intern at CISPES (Committee in Solidarity with the People of El Salvador), he assists with events, briefings, and organizes with the DC community to fulfill CISPES' mission.
"As a recent Salvadoran immigrant and CISPES intern, I have come to learn more about my identity, culture, and the history and politics of El Salvador. Working at the CISPES National Office in Washington D.C., has opened doors and allowed me to interact with the Salvadoran community in search for a common goal: to demand an end of Western intervention in El Salvador, which has caused high levels of violence, economic instability, and waves of migration towards North America and the entire world." 
Read about more students here. 
Where Are They Now?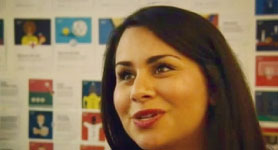 UCDC catches up with Roya Soleimani (UC Berkeley '07). For more on Roya, click on the picture above. For all UCDC alumni profiles, click for more.